KUNSTBERATUNG FÜR

PRIVATSAMMLER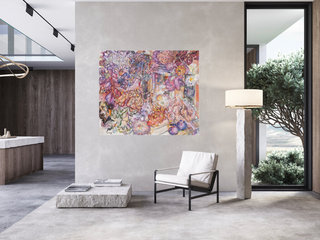 Die Welt der Kunst in Ihrem Zuhause: Individuell konzipierte Kunstberatung
Eine private Kunstsammlung ist Ausdruck Ihrer Persönlichkeit, gesellschaftlichen Haltung und Verantwortung, aber auch Ihres Bewusstseins für Nachhaltigkeitsprozesse und des Engagements, diese glaubwürdig und bereichernd zu leben. Darüber hinaus spiegelt sie Gegenwart und Zukunft, stößt Denkprozesse an, wirkt inspirierend und ist ein relevanter Aspekt Ihrer Persönlichkeitskultur.
Es ist mir daher ein besonderes Anliegen, Sie als Privatsammler auf Basis meiner Expertise bei Aufbau und Pflege Ihrer Kunstsammlung zu unterstützen.
Ihr Zuhause, das Leben Ihrer Familie und Freunde mit Kunst zu bereichern, ist für mich Auftrag und Motivation zugleich.
In meinem Portfolio zeitgenössischer Kunst (epochenübergreifender Sekundärmarkt) finden Sie etablierte nationale wie auch internationale Künstler, deren Entdeckung und Förderung einen elementaren Aspekt meiner Arbeit darstellen.
Mein detailliertes Angebot für Sie als Privatsammler:
Kunst im Privatraum nach einem maßgeschneiderten, individualisierten Konzept
Beratung, Akquisition und Handling von Kunst-An- und -Verkäufen (Primär- und Sekundärkunstmarkt)
Kunstangebot aus den Bereichen Malerei, Fotografie, Druckgraphik, Skulpturen sowie Wandobjekte und -installationen
Kunst-am-Bau Optionen (u.a. Kunst für Ihren Bodenbelag)
Kunst aus dem Nachhaltigkeits- und Upcycling-Bereich
Idee und Realisation von künstlerischen und für Ihre Räume konfigurierte Auftragsarbeiten
Aufbau, Hängung und Installation von Kunstwerken
Betreuung, inkl. der Inventarisierung von Kunstsammlungen
Schätzungen von Kunstwerken und -Sammlungen
Konsultationen zu Kunstinvestitionen
Beratung und Handling von Kunsttransporten
Marketing, inkl. PR, Imagepflege, Kommunikation (intern/extern) und Events, abgestimmt auf Ihr Kunst-Engagement
Nutzung meines internationalen Netzwerkes und weltweiter Partner
___
ART

CONSULTING PRIVATE COLLECTORS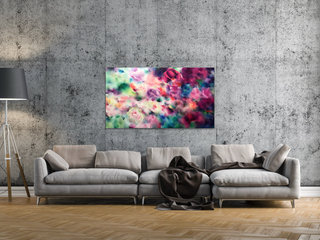 The world of art in your home: Individually conceived art consultancy
A private art collection is an expression of your personality, social attitude, and responsibility as well as your awareness of sustainability processes and commitment to living them in a credible and enriching way. It also reflects the present and the future, triggers thought processes, has an inspiring effect, and is a relevant aspect of your personality culture.
It is therefore a particular concern of mine to support you as a private collector on the basis of my expertise in establishing and maintaining your art collection.
Enriching your home and the lives of your family and friends with art is both a mission and a motivation for me.
In my portfolio of contemporary art (cross-epochal secondary market), you will find established national and international artists, whose discovery and promotion are an elementary aspect of my work.
My detailed offer for you as a private collector:
Art in a private space according to an individualised concept
Consultation, acquisition, and the handling of purchases and sales (primary and secondary art market)
Art offerings from the fields of painting, photography, printmaking, and sculpture as well as wall objects and installations
Art-on-building options (including art for your flooring)
Art from the sustainability and upcycling sector
Conception and realisation of artistic and commissioned works configured for your spaces
Construction, hanging, and installation of artworks
Curation of art collections
Appraisals of works of art and collections
Consultations on art investments
Consultation on the handling and transport of art
Marketing, including PR, image building, communication (internal/external), and events – all tailored to your commitment to art
Use of my international network and worldwide partners